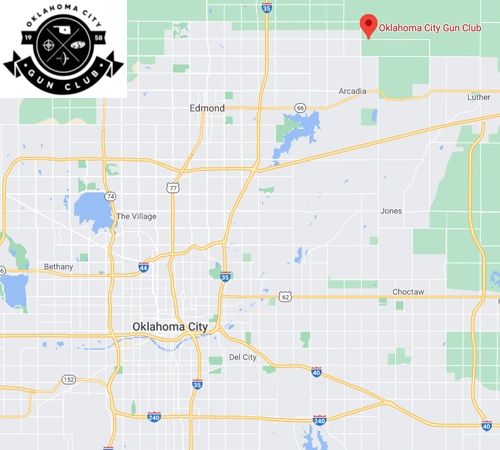 The Oklahoma City Gun Club is a private gun range located northeast of downtown Oklahoma City.
Incorporated in 1958 the range features extensive property with everything you might need in an outdoor gun range. You can learn more or join by clicking here.
For the ConcealedCarry.com Guardian Conference, we have reserved the Muzzleloading Ranges and the Cowboy Action area of the range for the event.
This includes a large number of shooting bays, buildings for classrooms, and plenty of parking and RV hookups.
EVERY shooting bay has a covering to ensure you have shade on a hot day or a place to stay dry on a rainy day.
Please note our event will be headquartered at the Cowboy Action portion of the range.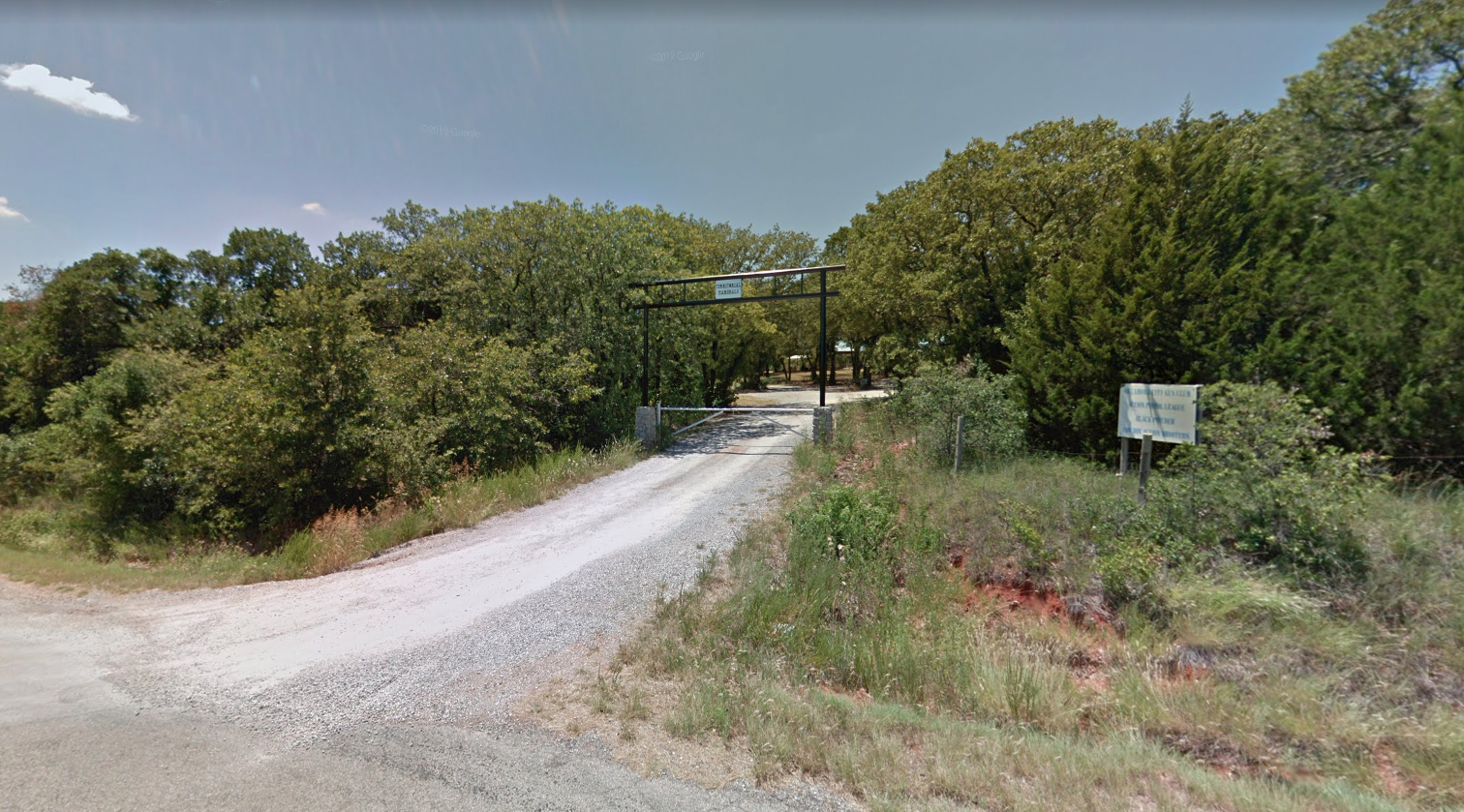 The "Cowboy Action" gate which will be the gate through which you access our event. Signage will be added the week of the event.
Driving Directions:
The Range is located north of the town of Arcadia, east of Edmond. From I-35, take Exit 141 east, which is the old route 66 eastbound. Go approximately 7 miles to reach the town of Arcadia.
Just past the middle of the town is a left turn for Hiwassee Road. Turn left.
Proceed northbound for approximately 3.6 miles. The entrance to the event will be on the left-hand side of the road between E. Sorghum Mill Dr and Waterloo Rd.
Official Guardian Conference Map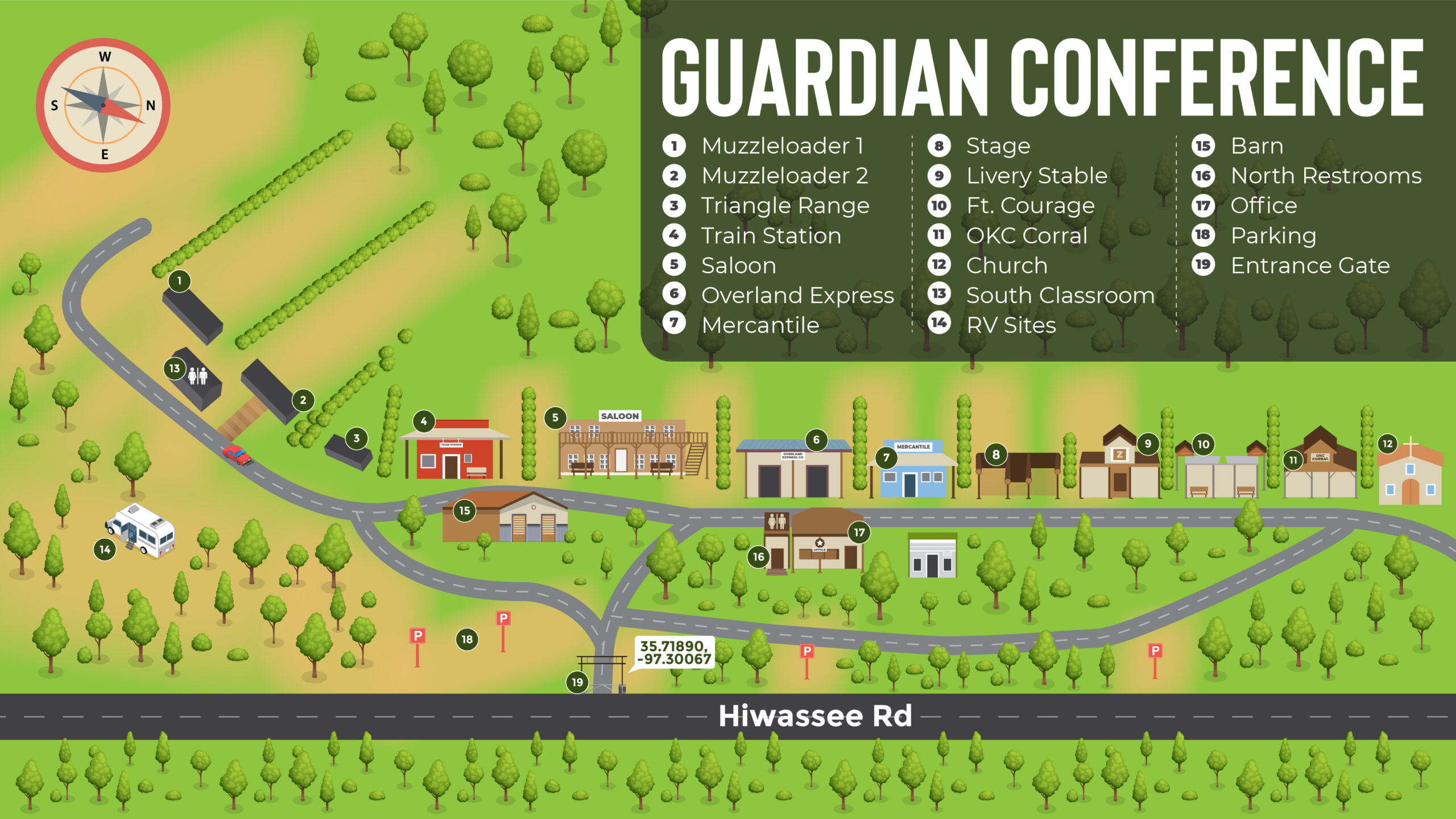 The event will have a fun old western feel to it, given our use of the Cowboy Action area of the range. Perhaps your first block of instruction will be held at the stable... or the saloon!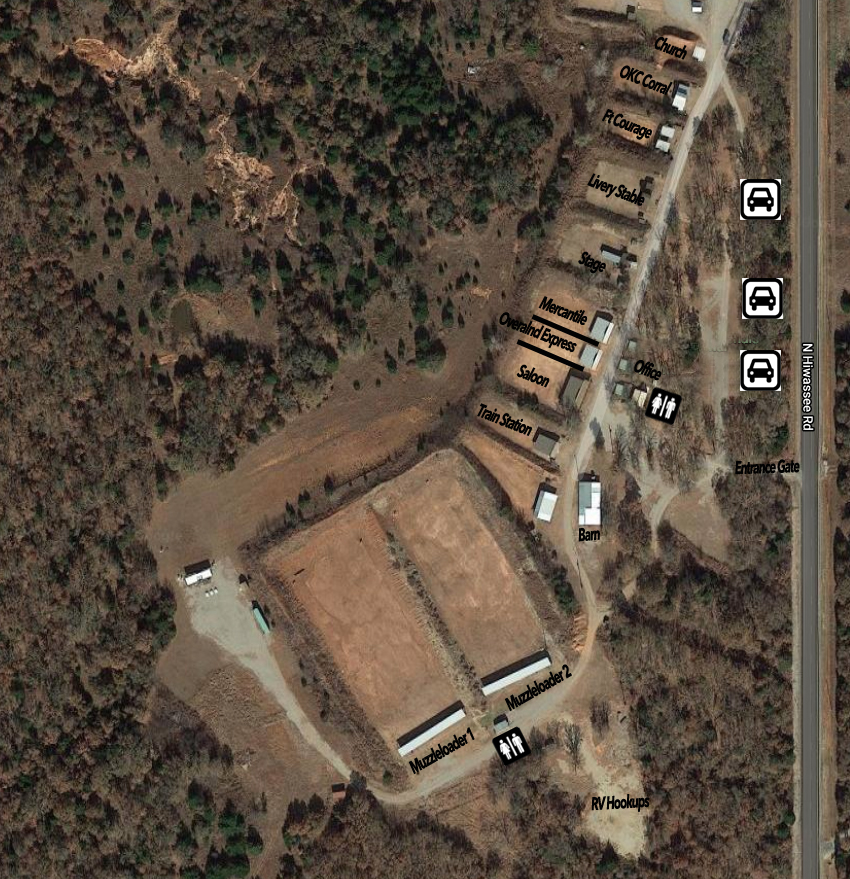 The portion of the range being used for our event includes various restrooms strategically located (with running water), plenty of parking, RV Hookups, a large meeting room affectionately called "the barn," 12 shooting bays (not all to be utilized), all set in a gorgeous Oklahoma wooded setting.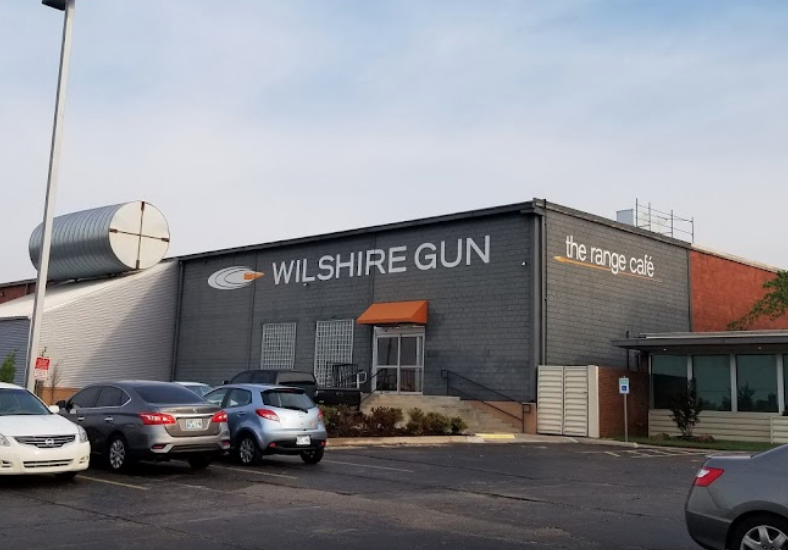 In addition to The Oklahoma City Gun Club, a limited number of evening low-light classes will be taught at the Wilshire Gun Club in Oklahoma City.
A fantastic indoor gun range, Wilshire Gun is a comprehensive, climate-controlled facility with 25, 35, and 101 yard lanes.
Learn more about Wilshire Gun on their website at www.wilshiregun.com
Address: 615 W Wilshire Blvd, Oklahoma City, OK 73116